Profile
Free Account
Created on 2017-01-08 03:17:55 (#2738615), last updated 2017-01-08 (36 weeks ago)
7,443 comments received, 0 comments posted
1,140 Journal Entries, 624 Tags, 0 Memories, 15 Icons

About

Mini Bio
Layout by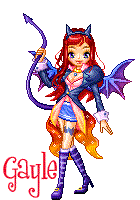 Blinkie by
fanciness @
likemagic

Reindeer Colorbar by
wolfpurplemoon @
quadrati

I decided I'd finally write a small bio on myself. It looks bad on my info page to have something missing, you know.

Anyway, the most important thing about me is that I'm a mom. I have two stepdaughters, a biological son, two biological daughters, and two adopted sons. In addition, I have a huge number of people who call me mom who I refer to as my second family. Family is my life, along with all of my wonderful friends, both offline and online. I wouldn't know what to do without them.
I hope to be going back to school in the fall to get my Master's Degree in History. I'm planning on specializing on African American History and African History, but I'm not sure how likely the latter is. I just have to take the GRE to get into grad school, so everyone keep their fingers crossed for me! Maybe I'll even manage to be able to teach at the college level by the time I'm done, although I'm not sure I want to push it all the way to a PhD so I can teach at the university level. We'll see how it goes, though.
When I gave food to the poor, they called me a saint. When I asked why the poor were hungry, they called me a communist.
-Dom H. Camara
The one place where a man ought to get a square deal is in a courtroom, be he any color of the rainbow, but people have a way of carrying their resentments right into a jury box. As you grow older, you'll see white men cheat black men every day of your life, but let me tell you something and don't you forget it - whenever a white man does that to a black man, no matter who he is, how rich he is, or how fine a family he comes from, that white man is trash.
-Harper Lee, To Kill a Mockingbird
Grown men can learn from very little children for the hearts of little children are pure. Therefore, the Great Spirit may show to them many things which older people miss.
-Black Elk
Children are apt to live up to what you believe of them.
-Lady Bird Johnson
And as the seasons come and go, here's something you might like to know. There are fairies everywhere: under bushes, in the air, playing games just like you play, singing through their busy day. So listen, touch, and look around - in the air and on the ground. And if you watch all nature's things, you might just see a fairy's wing.
-Author Unknown
I believe in everything until it's disproved. So I believe in fairies, the myths, dragons. It all exists, even if it's in your mind. Who's to say that dreams and nightmares aren't as real as the here and now?
-John Lennon
[W]hen the first baby laughed for the first time, its laugh broke into a thousand pieces, and they all went skipping about, and that was the beginning of fairies. And now when every new baby is born its first laugh becomes a fairy. So there ought to be one fairy for every boy or girl.
-James Matthew Barrie
Intolerance is the most socially acceptable form of egotism, for it permits us to assume superiority without personal boasting.
-Sidney J. Harris
Prejudices are what fools use for reason.
-Voltaire

I feel passionate about a lot of things, although I do have my pet causes. I'm pro-life (save when the life of the mother is at stake), although not radically so. People who bomb abortion clinics are people for whom I have no respect, and I like to see them prosecuted to the full extent of the law.
I'm also very much pro-adoption, especially for hard to place kids. I believe every child should have loving, caring parents. There are far too many without this, and that's one of the worst tragedies that there is. Children are our most precious and valuable resource, and they should be treated as such.
One of my pet peeves is prejudice. I hate when people judge others by the colour of their skin, their sexual orientation, or whatever reason. No, I don't believe, as so many do, that everyone is a racist to some extent. I think that's a generalization that is both unfair and untrue. I can understand why people feel that way, but it's simply not true. Be that as it may, racism and all the other prejudices breed hatred, and I hope someday that the ignorance that is behind them goes away and we come to a greater understanding as a species.
One of my biggest causes is regarding gangs and gang members. I have heard too often from people who would just have them all locked away, considering them all criminals, or worse, monsters. I want people to open their eyes and see that generalizing about gang members is no better and no more true than generalizing about other segments of the population. It's wrong, and I want it to stop. Unfortunately, law enforcement does this far too frequently, and that results in some very unfortunate circumstances. So I ask people to open their eyes and see the truth. I want the blinders to come off and people to understand that gang members are people too, and that they are products of a society that doesn't care about or doesn't pay attention to those in unfortunate circumstances. People bitch about how bad things are, but when it comes down to it, so few are actually willing to help things change. I want to see this change.
I'll list some websites here that I think are important. I believe in their message and I encourage people to visit them.
http://www.scholastic.com/aboutscholastic/community/programs/wordstravel.htm
http://www.childsplaycharity.com/
http://friendsofjustice.wordpress.com/

Movies: Amistad, Miracle on 34th Street, Mississippi Burning, Lord of the Rings, Lost Boys, Harry Potter
Books:
American Gods, To Kill a Mockingbird, Anansi Boys, Pride and Prejudice, The Belgariad, Lord of the Rings, Harry Potter
Authors: Neil Gaiman, David Eddings, Charles Dickens, Thomas Hardy, Jane Austen
Television Series:Battlestar Galactica (the original), Lost, American Idol
Poems: The Second Coming (William Butler Yeats), The Negro Speaks of Rivers (Langston Hughes), Still I Rise, Maya Angelou
Songs:The Wings That Fly Us Home (John Denver), Love's the Only House (Martina McBride), Gone (Kelly Clarkson), An Eagle When She Flies (Dolly Parton)
Colours: Red, black, and silver
Foods: Black olives, steak, cherries, peach flavoured anything, turkey
Drinks: Pepsi, Mountain Dew: Livewire, Iced tea, Chai Tea, Thai Iced Tea, Peach Propel, anything else peach flavoured



Banner by
crazyravyn @
_diamondgraphix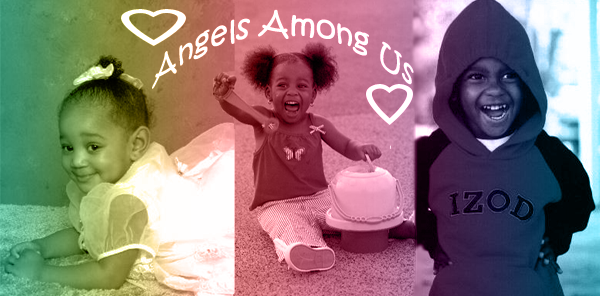 Banner by the wonderfully talented
crazyravyn @
_diamondgraphix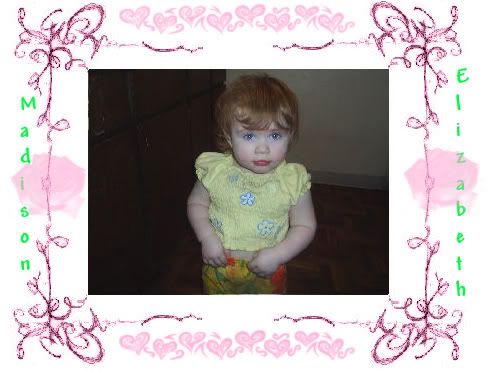 Madison Heart banner by
crazyravyn @
_diamondgraphix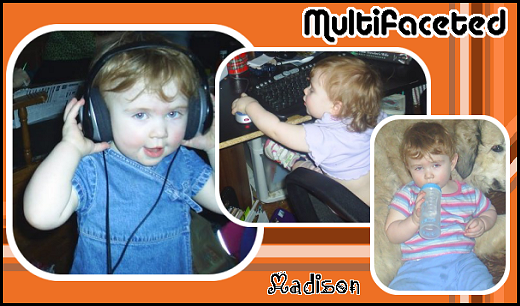 Madison Banner by
tinalynn510 @
boombox

Looney Toons banner by
jiffner @
enchantingcharm



Connect
acceptance
,
adam lambert
,
africa
,
african american culture
,
african american history
,
agatha christie
,
amistad
,
ancient history
,
animals
,
animism
,
anthropology
,
archaeology
,
arrested development
,
attention deficit disorder
,
belief
,
bone thugs-n-harmony
,
changing the world
,
charles dickens
, children's issues,
christmas
,
civil rights
,
cooking
,
country music
,
crafts
,
crockpots
,
cruxshadows
,
cultural diversity
,
david bowie
,
david eddings
,
dogs
,
edgar allan poe
,
egypt
,
epilepsy
,
family
,
fantasy novels
,
filk
,
folklore
,
freedom
,
friendship
, gang members,
gangs
,
gay rights
,
giving
,
graphics
,
greece
,
harlem renaissance
,
hip hop
,
history
,
homelessness
,
horses
,
imagination
,
immigration
, interracial adoption,
ireland
,
jazz
,
jon stewart
,
jrr tolkien
,
kids
,
langston hughes
,
liberalism
,
lilacs
,
lost
,
louis armstrong
,
manic street preachers
,
mark twain
,
martina mcbride
,
matthew arnold
,
maya angelou
,
medieval history
,
michael franti and spearhead
,
miracle on 34th street
,
music
,
musicals
,
mystery novels
,
mythology
,
nas
,
nathaniel hawthorne
,
native american culture
,
nautical things
,
neil gaiman
,
panthers
,
penguins
,
pentatonix
,
pepsi
,
piers anthony
,
pirates
,
poetry
,
poverty
,
prince
,
r&b
,
reading
,
roleplaying
,
runaways
,
sawyer brown
,
scarecrows
,
scotland
,
sewing
,
shakespeare
,
shedaisy
,
shinedown
,
ships
,
snowmen
, socially conscious music,
spirituality
,
star wars
,
stephen colbert
,
stephen king
,
stuffed animals
,
swap-bot
,
swapping
,
the ocean
,
thomas hardy
,
tolerance
,
tribalism
, tui sutherland, w.e.b. dubois, watkins,
wilderness
,
wildlife
,
william butler yeats
,
winged horses
,
wolves
,
writing
,
young dubliners

People
[View Entries]

Communities
[View entries]

Feeds
[View Entries]

Subscriptions (0)

Linking
To link to this user, copy this code:
On Dreamwidth:
Elsewhere: